Sensational results with a proven and tested method of re-setting the metabolism
You know that, by nature, I am curious and, when I hear something good that interests me, I immediately have to try it out for myself. As soon as I found out about the possibility of re-setting my metabolism, I got started right away. Just see for yourself: I achieved these results in a very short time and it's not just my new body contours that I'm happy with!
And my son, Tim, was enthusiastic about it too and did not waste any time getting started. These two photos were taken within 6 days of each other!:
Tim didn´t take only pictures. He also wrote about is own experiences.
Re-setting the metabolism for sports
As our terrific metabolic diet appears to be increasingly successful, I naturally keep getting new "before and after" photos. Sometimes I am even privileged to see the results in person.
Everybody is so proud and grateful for their new lives. Some people lost a lot of weight – and some athletes were able to re-define their bodies. See for yourself…
Siegrid lost 13.4 stone (UK)/187.4 pounds (US). Isn't that incredible? And she managed to do this even though she experienced a 3 month plateau where she hardly lost any weight. That was very hard for her.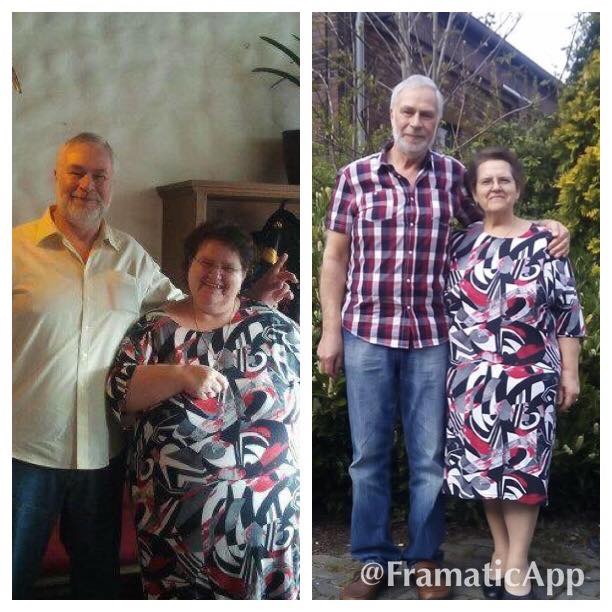 Anna – she lost almost 8 stone (UK)/110 pounds (US)
Elfi has always looked radiant. But now with this result… she is even more radiant – that says it all, doesn't it?
…and where there is a sporty man, there's a sporty woman! This photo was taken after just one week…

Here are lots more pictures of people who successfully reset their metabolism. Have a look at this video. There is really nothing more to say, is there?